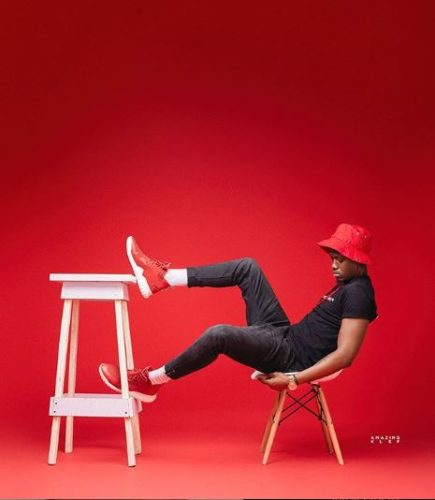 Vector – "The Man With A Gun"
Vector, The Man With A Gun. Olarewaju Ogunmefun aka Vector SonOfLafiaji gets in session with AKivated.
Vector Tha Viper in this studio session pours out his mind on the crucial things we all go through in the society nowadays. This freestyle tagged "The Man With A Gun" is a dope story from the lyrical titan, he says this Part1 of Some of the stories we encounter one way or the other.
This record is Deep! Pay Attention!
Watch, Listen and Enjoy!
65955943_1744890698947334_4307529096088256512_o
66485560_1746414338794970_905188778816045056_o
66326334_1749290298507374_6092621043082461184_o
64679986_1719315648171506_6984710244660150272_o
65557782_1738987252871012_7643841236146585600_n
65767193_1740479926055078_8083037616808656896_n
66434716_1750757261694011_2422311192157487104_o
66020074_1743857332384004_5202824014011039744_o
66433149_1747817848654619_7856090514095865856_o
66176954_1742706222499115_8053893832753807360_n
The post Vector – "The Man With A Gun" appeared first on .
Share This With Your Friends
Content Copyright:
Please do not cut, copy or lift this page content without our concern. Images posted are believed to be published according to the U.S Copyright Fair Use Act (title 17, U.S. Code.).
Content Removal:
If you believe that this page has violated your copyrighted/protected material(s), please kindly
Contact Us Here
for immediate removal, or mail us at yourmail@gmail.com stating the content name/URL of the page. Thanks, 9jaGold (c)
Categories: Songs, The Man With A Gun, Trending, vector, Videos
Season Greetings